Monday, September 30, 2019
Hillcrest Country Club
Located at 4011 N Boston Ave., Lubbock, TX 79415
Registration Begins at 10:00 am
Lunch at 11:00 am
Shotgun Start 12:30 pm
Cocktail Party 5:30 pm
Dinner 6:30 pm
Many exciting door prizes will be presented
throughout the evening!
Credit Cards will be accepted on the day of the event.
Please mail or email sponsorship and registration forms to:
David McAlexander, CIC
Sec/Treas IIA West Texas
P. O. Box 65729
Lubbock, Texas 79464-5729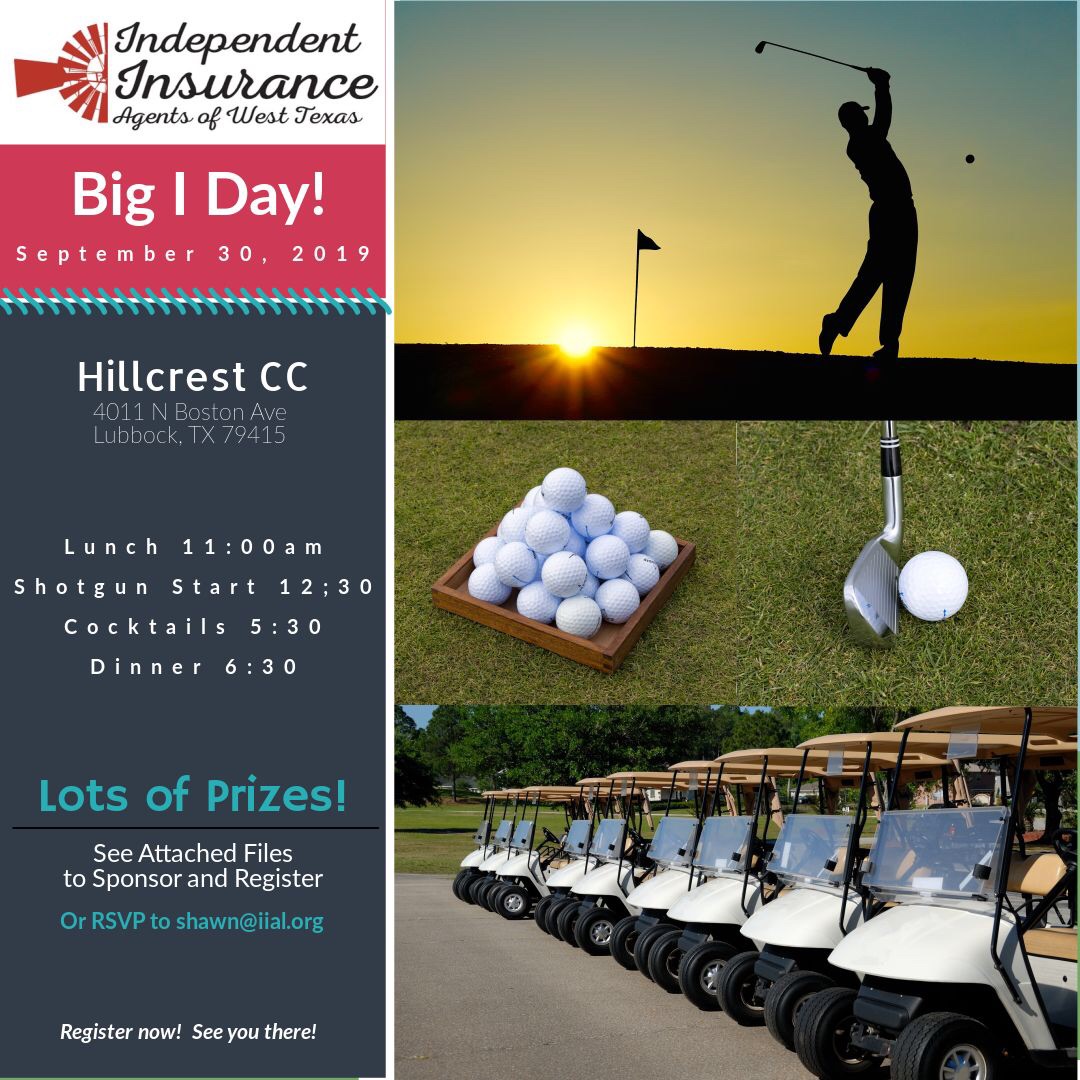 28th Annual Lubbock Big I Day "Pick Your Poison" Recipient
The Woodrow Volunteer Fire Department was the recipient of the "Pick Your Poison" fundraiser held at our 2017 Lubbock Big I Day in October. Chris Hixson of the Woodrow Volunteer Fire Dept was awarded a check in the amount of $500.