Community
At Independent Insurance Agents of West Texas, we believe in supporting those who strive to make life better for those in need.
TEXAS SOUTH PLAINS HONOR FLIGHT
Since 2012, Independent Insurance Agents of Lubbock has had the privilege of honoring our area Veteran's by contributing funds to sponsor a Veteran's trip to Washington DC to visit their war memorial.
We take this opportunity to say "Thank You!"
On July 6, 2016, IIAWT presents a check for $1600 to support a Veteran's trip to Washington, DC.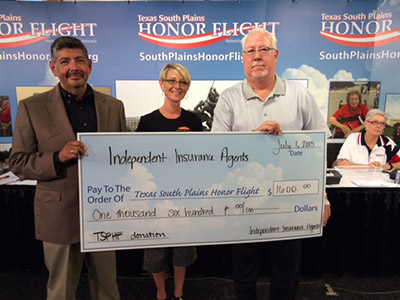 Weldon Adams Scholarship
We at Independent Insurance Agents of West Texas will always be grateful for the time and effort Weldon Adams invested on our behalf as the Secretary/Treasurer of IIAWT. To honor Weldon and express appreciation for his years of service to Independent Insurance Agents of West Texas, the Weldon Adams Scholarship has been established through South Plains College. South Plains College will award this scholarship to a qualifying student.
With an annual donation of $2,000 for five years, an endowment has been created to provide this scholarship. During this five year period, an additional $500 donation provides an immediate scholarship. At the end of this time period, the $500 scholarship will be permanently established and distributed to one qualifying student on an annual basis.
Students who are interested in applying for the Weldon Adams Scholarship may do so by completing a South Plains College Scholarship Application. Access to this form is available on-line at www.southplainscollege.edu or by calling (806) 894-9611.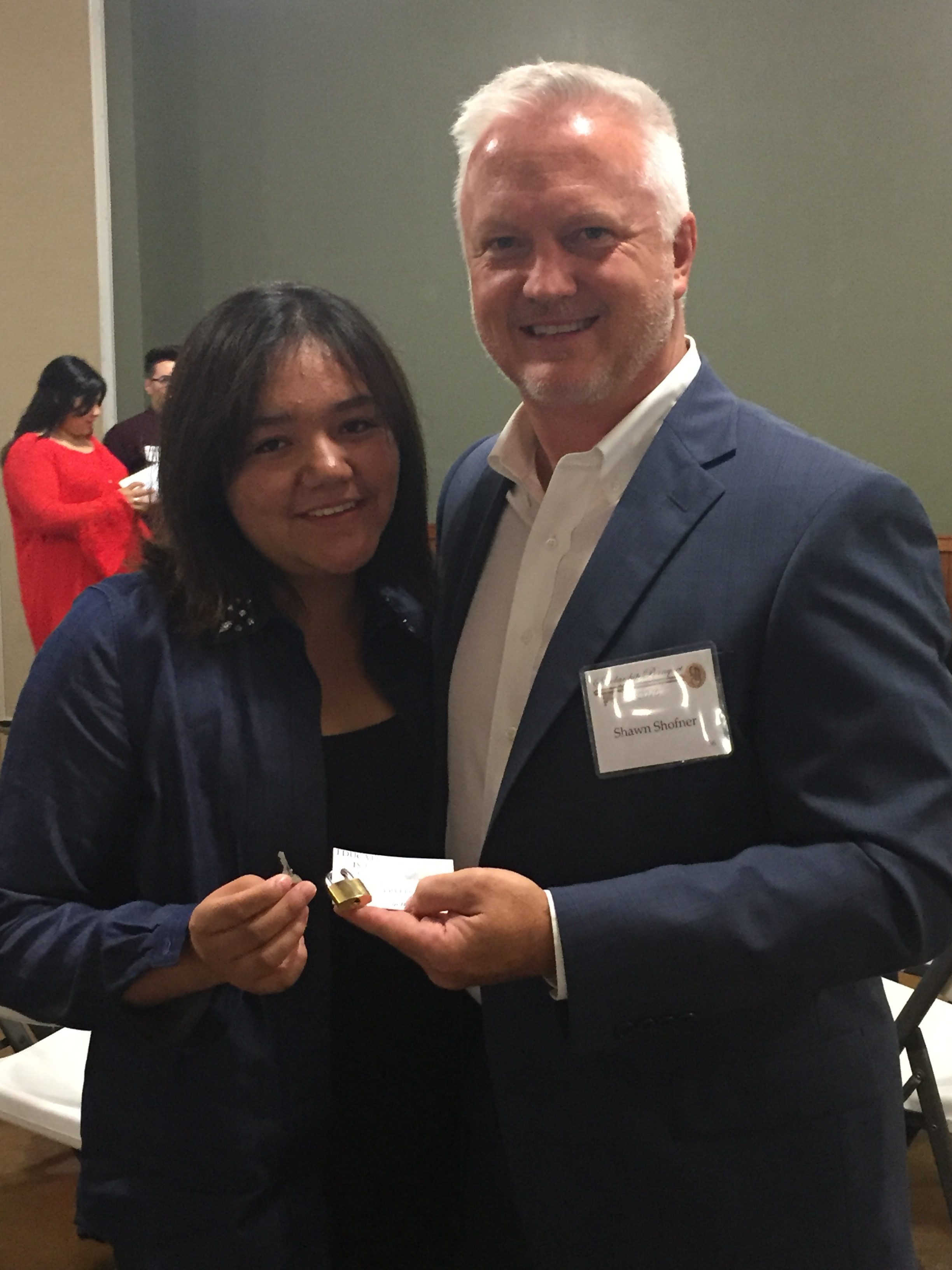 Shawn Shofner, 2016-2017 IIAL president, attended the South Plains College Scholarship Banquet on November 3, 2016. He is pictured with Vanesa Mojica, who is the recipient of the 2016/17 IIAWT Weldon Adams Scholarship.
South Plains Food Bank
For several years, the members of IIAWT have made an annual donation to South Plains Food Bank. In support of the U-Can Share Food Drive.